Blending Benefits: Face-to-Face and Virtual Learning
The PFA Business School offers a range of programmes designed to provide accessible and interactive learning experiences for all participants. Some programs are offered entirely online, while others use a blended learning methodology that combines online learning with face-to-face seminars.

To support these programmes, the Business School has the most advanced digital resources and expertise to develop state-of-the-art virtual and hybrid programs. In addition to online learning, the Business School has two physical venues in London and Manchester. These locations offer students a private environment to experience face-to-face learning and engage with their peers and instructors.

Whether studying online or in-person, the PFA Business School is committed to providing high-quality education and personal development resources that help prepare members for success beyond football.
PFA Business School, London: 7-8 Philpot Lane, London, EC3M 8AA
PFA Business School, Manchester: 20 Oxford Court, Bishopsgate, Manchester, M2 3WQ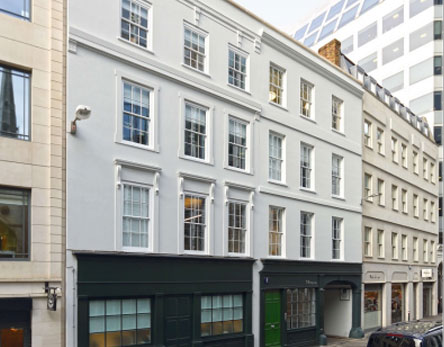 PFA BUSINESS SCHOOL VIRTUAL CAMPUS
We have the most advanced digital resources and experience for the development of state-of-the-art virtual programmes.
Our teachers are constantly innovating in the use of advanced methodologies for the continuous improvement of the impact that webinars have on participants, as well as in the development of content, forums and off-line cases that maintain the connection with the programme and maximise learning.